Sidley win absorbing Cup final
(April 19, 2011)
---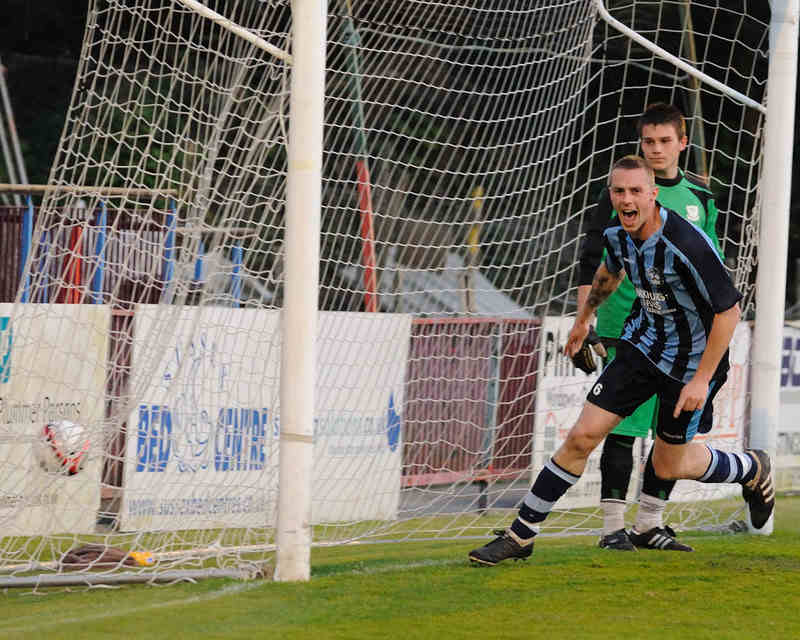 Sidley United won the Hastings Senior Cup for the 2nd year running against Bexhill United after a pulsating match at the Pilot Field finished 3 - 2 after extra time, in a game where Bexhill finished with 8 men.
The Blues controlled the match and went in front on 26 minutes when Sean Kelly knocked in a Lawrence Brand cross from the right (pic above). Sidley twice hit the crossbar and looked set to win the game with 3 minutes to go when Milton Mitiadou was brought down by Bexhill goalkeeper Ben Oakman, who received a red card but Terry Payne's shot was saved by stand-in goalkeeper Ben White.
Low and behold Bexhill then equalised in the 90th minute when Scott McDonald glanced home. Jason Taylor restored the Blues lead 3 minutes into extra time only for Jack Woodward to restore parity 5 minutes later from a corner.
Bexhill had Marc Munday sent off as well in the second period of extra time before Matt Dadswell headed in on 109 minutes to put the Blues back in front once again. From then on, Sidley looked to see out the game and as Bexhill frustration grew Woodward also saw red for a wild hack.
They might have done it the hard way, but the Blues retained the trophy which was lifted by Dan Spice at the end of the match.
Sidley Team: Bourne, Cody, Rea, Cruikshank, Spice, Brand, Kelly (Dadswell), Bird (Taylor), Mitiadou (Parris), Miles, Payne.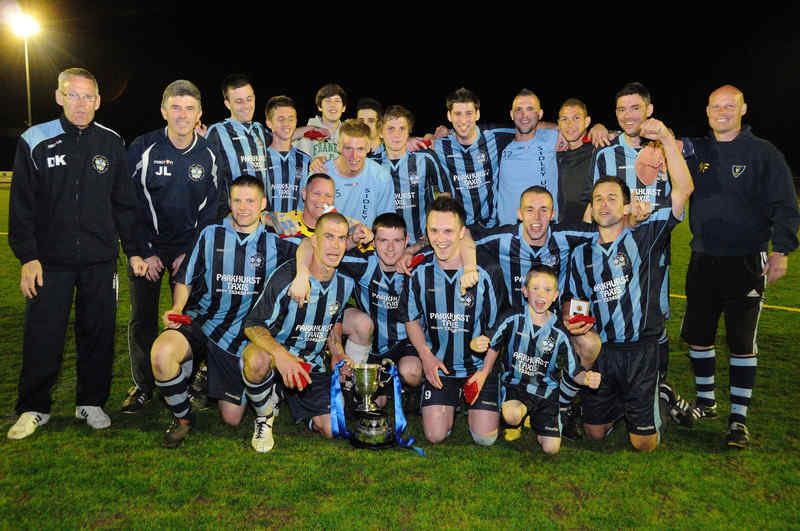 *Pictures courtesy of Tony Coombes with thanks
www.tonycoombesphotography.fotki.com