Sidley return to action confirmed as Blues enter ESFL
(June 16, 2014)
---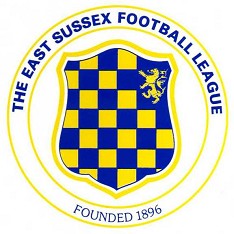 Sidley United FC are officially returning to football action ahead of the new season.
The Blues have been accepted into Division One of the ADA East Sussex Football League for the 2014/15 season.
The news means that the Blues can go ahead with planning for the new season, with home games to be played at Hooe's Mill Lane pitch. Whilst not County League football, the placing of the club in Division One means we can look forward to some good footballing sides facing the Blues in the new season.
The new management team of Adam Day and Owen Ball, both former double winners with Sidley, will no doubt hope to build a team capable of challenging for success in the coming season, with the mere return of a Sidley United FC a great sight to behold.
We hope as many supporters as possible will continue to follow the Blues and help with the rebuild of the town's most successful footballing club.